SCHOOL PROGRAMS – EDUCATIONAL AND FUN!
Imagine a school field trip to the Dallas Zoo. Planning, securing transportation, packing lunches, executing the plan, sounds like a whole lot of hassle. Let the zoo come to you while you sit back and enjoy the show! Our Fuzzy Buddy Study Sessions can be tailored for any size group, public or private school, and Co-Ops too. You can find us on Facebook and Instagram .
Fuzzy Buddy Study Sessions:
This exclusive educational style point-based package is offered Monday-Friday, 9AM – 4PM. You determine the package price that fits your budget and pick your animals with your points. We offer 4, 6, 8, and 12 point packages starting at $250. Our Handlers teach about
each animal (habitat, diet, defense, etc.) then students will pet at least one animal of the Handler's choice. The Fuzzy Buddy Study Sessions are great for homeschool groups too!
Animals worth 2 points each:
Spider Monkey

Sloth

Bearcat

Otter
Animals worth 1 point each:
Kangaroo

Lemur

Coatimundi

Asian Leopard Cat

Polecat

Arctic Hare

Burmese Badger

Kinkajou

Tamandua

Owl Monkey

Crocodile

Giant Tegu

Porcupine

Capybara

Patagonian Cavy

Woodchuck

3 Banded Armadillo
Animals worth 1/2 point each:
Scorpion

Tarantula

Vinegaroon

Bearded Dragon

Leopard Gecko

Mossy Frog

Uromastyx

Sm/

Med Tortoise

Soft Shell Albino Turtle

Skinny Pig

Blue Tongue Skink

Fire Skink

Albino Hedgehog

Hydrosaurus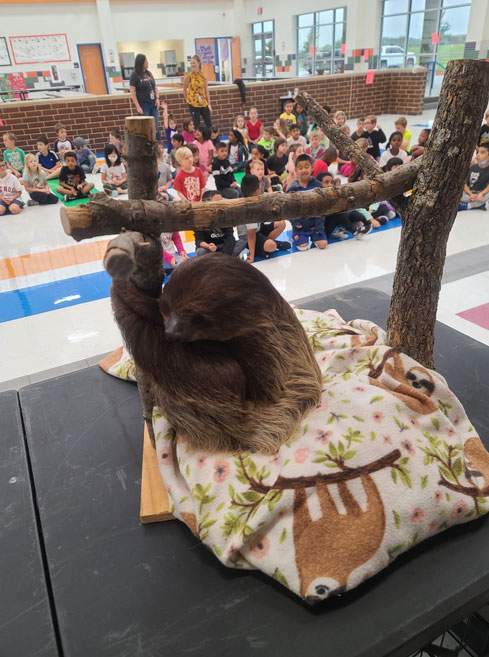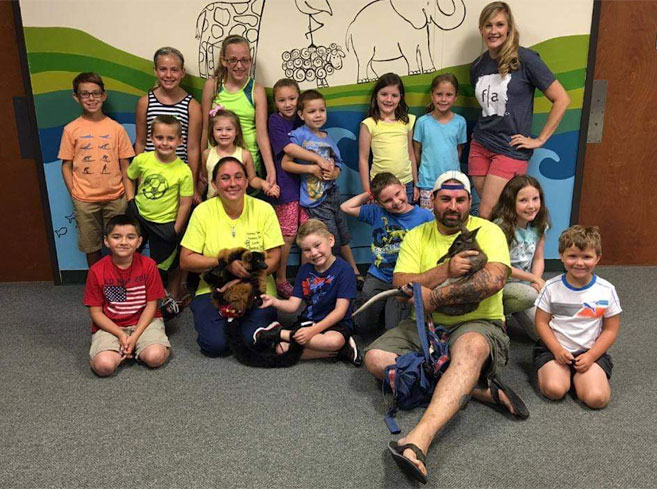 North Texas Premier Mobile Petting Zoo
We Have The Best School Programs
Delight your guests by having us bring our petting zoo to your event.
Hours of Operation
Monday - Sunday 9 AM - 9 PM
Service Area
Dallas/Fort Worth, TX
Additional Areas Available. Call for a quote.